On June 12 and 13, the MinErAL network's annual general meeting will be held in Cairns, Australia, traditional territory of the Yirrganydji people and the Gimuy Walubara Clan of the Yidinji people. The event, host by Sharon Harwood, from James Cook University, will be an occasion to learn about the history of the mining sector in Cairns, its economic relevance, as well as policies and practices to increase indigenous participation in the resources sector. The meeting will also pay special attention to the issues of consultation and consent of indigenous communities, negotiations between mining companies and indigenous communities, mining geographies and native title claim. Researchers and indigenous partners from Canada, Scandinavia, Australia and New Caledonia will be taking part in this event. The speakers will notably include Professor Ciaran O'Faircheallaigh, from Griffith University, Michael Neal, Director and native title law specialist at P&E Law, as well as Melissa Sutton and Michael Limerik from the Queensland Resources Council. The meeting will close on the morning of June 14, with the MinErAL network's General Assembly. You will find the meeting preliminary program below. Please note that it is a first version of the program: the time and the activities are subject to change. Follow us on Facebook to find out the event last updates!
To register or to have more information on the meeting, please contact Aude Therrien at aude.therrien@ciera.ulaval.ca or Sharon Harwood at sharon.harwood1@jcu.edu.au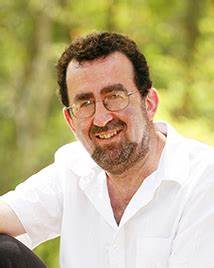 Ciaran O'Faircheallaigh is Professor of Politics and Public Policy at Griffith University, Brisbane. He has previously held positions at the University of Papua New Guinea, the Australian National University and Queens University, Ontario. He has published numerous articles and books in the fields of public policy, policy evaluation and policy implementation, resource economics and resources policy, negotiation, impact assessment and indigenous studies. For over 20 years he has worked with indigenous organizations in Australia and Canada on social impact assessments and on negotiation of agreements with resource development companies, and has acted as an adviser or negotiator for many of Australia's leading Aboriginal organizations, including the Cape York, Northern, Central, Yamatji and Kimberley Land Councils. He is currently managing indigenous impact assessments being conducted in relation to gas development in the Kimberley region of Western Australia, and advising the Autonomous Bougainville Government on options in relation to the possible reopening of the Bougainville copper mine.
Wednesday, June 12
9:00 AM Opening ceremony and Welcome to Country   
9:30 AM Presentation of the MinErAL Network and its Australian component 
10:00 AM Coffee Break
10:30 AM Mining in Cairns, Australia   
Confirmed Speakers: Bill Cummings, Principal at Cummings economics & compass research, Cairns, Australia
                                        Janice Wegner, Senior lecturer, College of Arts, Society & Education, James Cook University
                                        Gallina (Kal) Ellwood, PhD candidate at James Cook University
12:00 PM Lunch   
1:30 PM Native Title Claim and Mining 
Confirmed Speakers: Michael Neal, Director, P&E Law, native title Law specialist, Cairns, Australia  
                                       Ciaran O'Faircheallaigh, Professor,  School of Government and International Relations, Griffith University
                                       Melissa Sutton & Michael Limerick, Queensland Resources Council                                
                                       Pierre-Yves Lemeur, Anthropologist, IRD, UMR GRED, Montpellier
3:30 PM Coffee Break
4:00 PM Negotiating across mining life cycles: IBAs, Consultation and Consent   
Confirmed Speakers: Rémy Rouillard, Postdoctoral Fellow, department of geography,  Memorial University
                                       Thierry Rodon, Principal investigator of the MinErAL Network, Political science department, Laval University
                                       Ciaran O'Faircheallaigh, Professor, School of Government and International Relations, Griffith University
                                       Chris Southcott, Professor, Sociology, Lakehead University
                                       Réal McKenzie, Former Chief of the Innu Nation of Matimekush- Lac John
6:00 PM Diner   
 
Thursday, June 13
9:00 AM Mining geographies   
Confirmed Speakers:     Severine Bouard, researcher, Institut Agronomique Néo-Calédonien
                                           A representative of Koniambo Nickel SAS
Awaiting confirmation: A member of the Jabalbina board
                                           Dag Avango, part of the leadership of REXSAC and researcher, KTH-Royal institute of technology
10:30 AM Coffee Break   
11:00 AM Projects in development   
Confirmed Speakers: Sabrina Bourgeois, PhD candidate at Laval University
                                       Karen Bouchard, PhD candidate at Laval University
                                       Zoé Boirin, PhD candidate at University of Ottawa
12:30 PM Lunch    
13:30 PM Projects in development (Continued)
Confirmed Speakers:     Linus Lundström, Postgraduate student at Arctic Research Center at Umea University (ARCUM)
Awaiting confirmation: Jesse Marnock, Planning student, James Cook University
                                            Jeanie Govan, PhD candidate, Charles Darwin University
2:30 PM  Free afternoon   
Friday June 14
9:00 AM General Assembly of the MinErAL Network   
12:00 PM End of the conference and travel home   
                          Click here for a printable version of the meeting's preliminary program