Summer School on Mining Cities in Transition
The Arctic has long experienced boom and bust cycles in the extractive industries. Whether there is no more ore or prices are low, all mines eventually close, leaving behind them environmental, social and cultural, tangible and intangible footprints. Faced with this, communities have had to manage the legacies of extraction, whether it is environmental remediation, economic diversification, or tourism development. This doctoral summer school focuses on the governance of changing mining cities of the Arctic and will bring together 25 Scandinavian and Canadian researchers and students for 10 days. Students will visit the cities of Schefferville, Fermont and Labrador City and meet with various stakeholders in the mining sector. This seminar is being conducted in collaboration with the
REXSAC
network, a Nordic Fennoscandian centre of excellence funded by NordForsk on resource extraction and sustainable Arctic communities.
Study the governance issues facing mining cities in northern Quebec
Understand how Arctic mining communities are coping with rapid change and their mining heritage
Compare the challenges of Quebec mining cities with those of mining cities in northern Fennoscandia
Determine under what circumstances it is possible for these cities to build a future beyond extraction
The project will begin with a series of conferences on mining communities, comparing the contexts of northern Quebec and Labrador with those of northern Fennoscandinavia. Thereafter, the seminar will consist of conferences in the field and at mine sites in this region of Canada. These conferences will then allow community members to meet and exchange with Canadian and Scandinavian researchers on the changes experienced and apprehended in their city. In this way, we are using these Arctic mining cities as a lens to study the processes of change that have influenced many northern communities, both in the past and in the present. The school will end in Quebec City with a one-day writing workshop that will provide an opportunity to take stock and make comparative analyses as a result of this seminar. Read the seminar's program below and follow us on Facebook to find out the event last updates!
Day 1 - Sunday May 26
Arrival in Sept-Îles
17.00 Gathering Chez Edgar, 490 avenue Arnaud, Sept-Îles, Québec
Day 2 - Monday May 27
Train travel from Sept-Îles to Schefferville (departure 7.00 am)
Presentations on the train:
Mining and indigenous communities (Thierry Rodon)
Mining laws and indigenous rights in Canada (Sophie Thériault)
Mining legacies in Canada and Northern Europe (Arn Keeling)
Mining town in transitions (Albina Pashkevich, Dag Avango, Lill Rastad Björst)
Day 3 - Tuesday May 28
Schefferville
Presentation of the regional context – Jean-Sébastien Boutet
Visit of the Matimekosh Band Council
Meeting with Schefferville administrator and entrepreneurs
Day 4 - Wednesday May 29
Schefferville
Visit of the Tata Steel mine
Visit of the Kawawachikamach Band Council
Day 5 - Thursday May 30
Schefferville
Meeting with Innu and guardians of sacred sites
McGill Subarctic Research Station
Summary of the Schefferville meetings and activities – Élise Lepy
Day 6 - Friday May 31
Train travel from Schefferville to Fermont (departure 8.00 am)
Presentation of the regional context – Thierry Rodon
Visit and history of Fermont
Day 7 - Saturday June 1
Fermont
Roundtable with citizens on the boom and Fermont future
Visit of the Arcelor Mittal mine
Day 8 - Sunday June 2
Fermont / Labrador West
Meeting with Minerai de Fer Quebec
Roundtable with the USW representatives and workers
Visit of Labrador City
Day 9 - Monday June 3
Fermont / Labrador West
Roundtable with municipality council and Arcelor Mittal
Travel from Wabush to Quebec City in the evening (departure 20.30)
Day 10 - Tuesday June 4
Quebec City – Monastère des Augustines
A look back at the discussions and learning experience
Beginning of writing work for a special issue in a scientific journal
Click here for a printable version of the seminar's schedule
This summer school is jointly organized by Thierry Rodon (MinErAL), Dag Avango and Gunhild Rosqvist (REXSAC).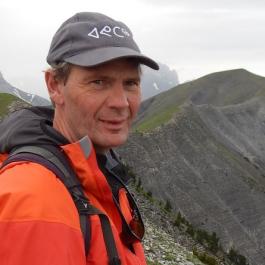 Thierry Rodon is an associate professor in the Political Science Department at Université Laval and chairholder of the Northern Sustainable Development Research Chair. He is also the Director of the Interuniversity Centre for Aboriginal Studies and Research (CIÉRA) and the journal Études Inuit Studies. He specializes in northern politics and community development and has extensive experience working with Aboriginal communities and northern institutions on a broad range of issues, including the social and economic impacts of development projects, renewable resource management, adapting to climate change, access to higher education in the Arctic, policy development and evaluation, as well as community participation in environmental impact assessments.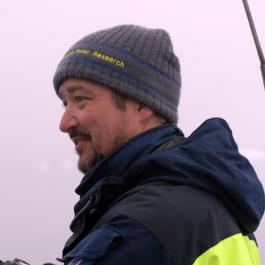 Dag Avango is a researcher at KTH-Royal Institute of Technology, in Stockholm, Sweden. PhD in History of Technology, he specializes in industrial heritage research. His research has primarily dealt with the relationship between resource extraction, science and geopolitics in the Polar Regions, and the effects of such interactions on environments and societies, from a long term historical perspective. A related field of research is on industrial heritage and how it can contribute to sustainable development in post-industrial communities. Dag Avango is part of the leadership of the Nordic Centre of Excellence REXSAC (Resource Extraction and Sustainable Arctic Communities).
Gunhild Rosqvist is professor of at the Department of Physical geography at Stockholm University. She leads research on the sensitivity of polar environments to climate change/variability and pollution using bio-geo-chemical and physical indicators in snow, ice, water, sediments and vegetation. As a prof II at University of Bergen (UiB) she develops projects with focus on the Norwegian Arctic. She is also part of the Nordic Centre of Excellence REXSAC (Resource Extraction and Sustainable Arctic Communities).
Sophie Thériault is Associate Professor in the Faculty of Law, Civil Law Section, of the University of Ottawa, and a member of the Barreau du Québec (2003).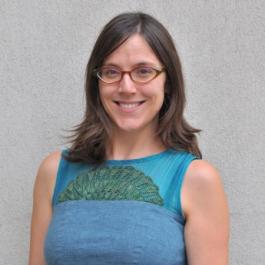 She is also currently Vice-Dean of Graduate Studies for the University of Ottawa's Faculty of Law.  Professor Theriault holds a doctoral degree from Laval University (LL.D. 2009), for which she earned a scholarship from the Trudeau Foundation. She has been a visiting scholar at the University of Washington in Seattle (2004-2005) and at the University of Victoria (2005-2007). She also served as a Law Clerk to the Honorable Louis LeBel at the Supreme Court of Canada in 2002-2003. Professor Thériault's research focuses on indigenous peoples' rights in the context of natural resources extraction; indigenous environmental governance; environmental justice and environmental rights; and food security and sovereignty for indigenous peoples.
Arn Keeling is an associate professor of geography at Memorial University. His research focuses on the historical and contemporary encounters of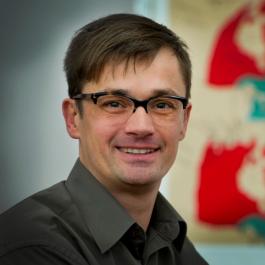 northern  Indigenous communities with large-scale resource developments. With historian John Sandlos at Memorial, Keeling co-edited Mining and Communities in Northern Canada: History, Politics, and Memory (University of Calgary Press, 2015). Recent projects include collaborative community-based research on the legacy of arsenic pollution and remediation at Giant Mine, and a broader study of waste and toxicity issues in the North.
Élise Lépy is a researcher at the University of Oulu, Finland. She received her PhD in Geography from the University of Caen Basse-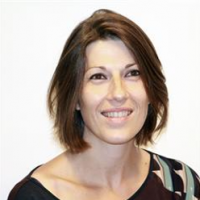 Normandie, France. Her dissertation dealt with Baltic Sea ice and its environmental and societal impacts. She has worked as a post-doctoral researcher for EU and Academy of Finland projects at Thule Institute and the Faculty of Humanities at the University of Oulu, Finland. Her research interests include human-environment relationships in circumpolar areas with a particular focus on climate-related issues, environmental changes and societal implications. Those recent years, she has focused more precisely on climate change, reindeer herding, mining and tourism in Lapland.
Jean-Sébastien Boutet is a PhD student at KTH Royal Institute of Technology, Division of History of Science, Technology and Environment. Before arriving in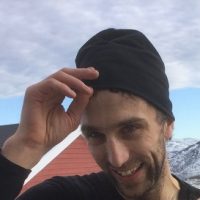 Sweden he worked as a mining analyst for the Nunatsiavut Government in northern Labrador, Canada. His current interests concern science and research policy in the Arctic, with a particular focus on transnational corporate actors operating in the extractive industries. Using historical and contemporary case studies, he examines the prospects and limitations of scientific research conducted in the political context of northern mining projects.