Summer School on Mining Cities in Transition
The Arctic has long experienced boom and bust cycles in the extractive industries. Whether there is no more ore or prices are low, all mines eventually close, leaving behind them environmental, social and cultural, tangible and intangible footprints. Faced with this, communities have had to manage the legacies of extraction, whether it is environmental remediation, economic diversification, or tourism development. This doctoral summer school focuses on the governance of changing mining cities of the Arctic and will bring together 25 Scandinavian and Canadian researchers and students for 10 days. Students will visit the cities of Schefferville, Fermont and Labrador City and meet with various stakeholders in the mining sector. This seminar is being conducted in collaboration with the
REXSAC
network, a Nordic Fennoscandian centre of excellence funded by NordForsk on resource extraction and sustainable Arctic communities.
The project will begin with a series of conferences on mining communities, comparing the contexts of northern Quebec and Labrador with those of northern Fennoscandinavia. Thereafter, the seminar will consist of conferences and seminars in the field and at mine sites in this region of Canada. These conferences will then allow community members to meet and exchange with Canadian and Scandinavian researchers on the changes experienced and apprehended in their city. In this way, we are using these Arctic mining cities as a lens to study the processes of change that have influenced many northern communities, both in the past and in the present. The school will end in Quebec City with a one-day writing workshop that will provide an opportunity to take stock and make comparative analyses as a result of this seminar. The following year the school will be held in Scandinavia on similar themes. The two summer schools will lead to the writing of comparative scientific articles in a special issue of Extractive Industries and Society magazine as well as reports, blogs and postings aimed at the general public.
This summer school is jointly organized by Thierry Rodon and Dag Avango.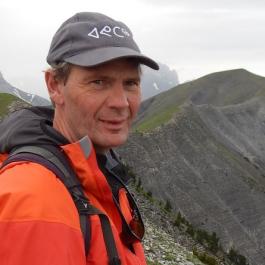 Thierry Rodon is an associate professor in the Political Science Department at Université Laval and chairholder of the Northern Sustainable Development Research Chair. He is also the Director of the Interuniversity Centre for Aboriginal Studies and Research (CIÉRA) and the journal Études Inuit Studies. He specializes in northern politics and community development and has extensive experience working with Aboriginal communities and northern institutions on a broad range of issues, including the social and economic impacts of development projects, renewable resource management, adapting to climate change, access to higher education in the Arctic, policy development and evaluation, as well as community participation in environmental impact assessments.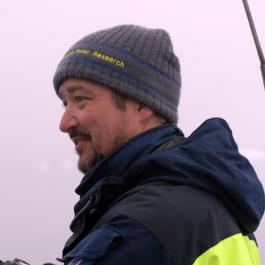 Dag Avango is a researcher at KTH-Royal Institute of Technology, in Stockholm, Sweden. PhD in History of Technology, he specializes in industrial heritage research. His research has primarily dealt with the relationship between resource extraction, science and geopolitics in the Polar Regions, and the effects of such interactions on environments and societies, from a long term historical perspective. A related field of research is on industrial heritage and how it can contribute to sustainable development in post-industrial communities. Dag Avango is part of the leadership of the Nordic Centre of Excellence REXSAC (Resource Extraction and Sustainable Arctic Communities).
Study the governance issues facing mining cities in northern Quebec
Understand how Arctic mining communities are coping with rapid change and their mining heritage
Compare the challenges of Quebec mining cities with those of mining cities in northern Fennoscandia
Determine under what circumstances it is possible for these cities to build a future beyond extraction
Schefferville, Fermont et Labrador City (Canada)
This summer school is reserved for members of the MinErAL network and participation is by invitation only.