Interview with Erick Duchesne, full professor in the Department of Political Science at Université Laval and Zoé Boirin-Fargues, doctoral student at the University of Ottawa, conducted by Stephanie Roullier, MinErAL Network Research coordinator
Mines AND INDIGENOUS PEOPLES: INTERACTIONS BETWEEN INDIGENOUS PEOPLES' RIGHTS AND INTERNATIONAL TRADE AND INVESTMENTS LAW
The MinErAL Network is currently funding your project entitled " Mines and indigenous peoples: interactions between indigenous rights and international trade and investment law," which has just completed its first phase. Could you tell us a more about your project? 
Erick Duchesne: It all started with an anecdote. The idea for this project came from the second MinErAL conference that took place in May 2018 in Uashat. I was attending the presentation of our School of Law colleague from the University of Ottawa, Sophie Thériault, when during the question-and-answer period, I wondered about international treaties. How are indigenous peoples considered as central actors in international treaties, particularly in the specific context of mining projects? To my astonishment, Sophie told us that there was no systematic collect of the information on this important issue. Thierry Rodon turned to me and said: "Well, here's your next research project!" Back at the hotel, I came across Zoé and I mentioned to her my interest for this research topic. She immediately expressed a great enthusiasm, and it all began there! We were able to launch the first phase of the project thanks to funding from the MinErAL Network. We were able to look through different sources for investment treaties, trade treaties that deal with this subject. Zoé did a yeoman's work, considering the great complexity of the task. We gathered as exhaustive of an information as we could get. Now, the second phase of the project is to process the information and provide descriptive statistics. But here we also want to go further, with some research publications. 
Zoé Boirin-Fargues: Not only did we look at the treaties in the first phase, but we also looked at the cases, therefore the arbitration awards, as well as the procedural documents where there were references to the rights of indigenous peoples, in order to observe what happens when there are disputes, particularly when they originate from a mining project. In analyzing treaties and arbitration, certain trends have been observed. For example, a growing number of references to corporate social responsibility. Also from a geographic perspective, it was interesting to see where and how treaties that include the rights of indigenous peoples are being negotiated. Why are there more cases in South America than in Europe or Asia? In this second phase, we will therefore go further in the analysis of the research data. The steering committee of the MinErAL Network also suggested that we analyze the structuring effects of treaties on mining projects. 
What outcomes do you expect from this project?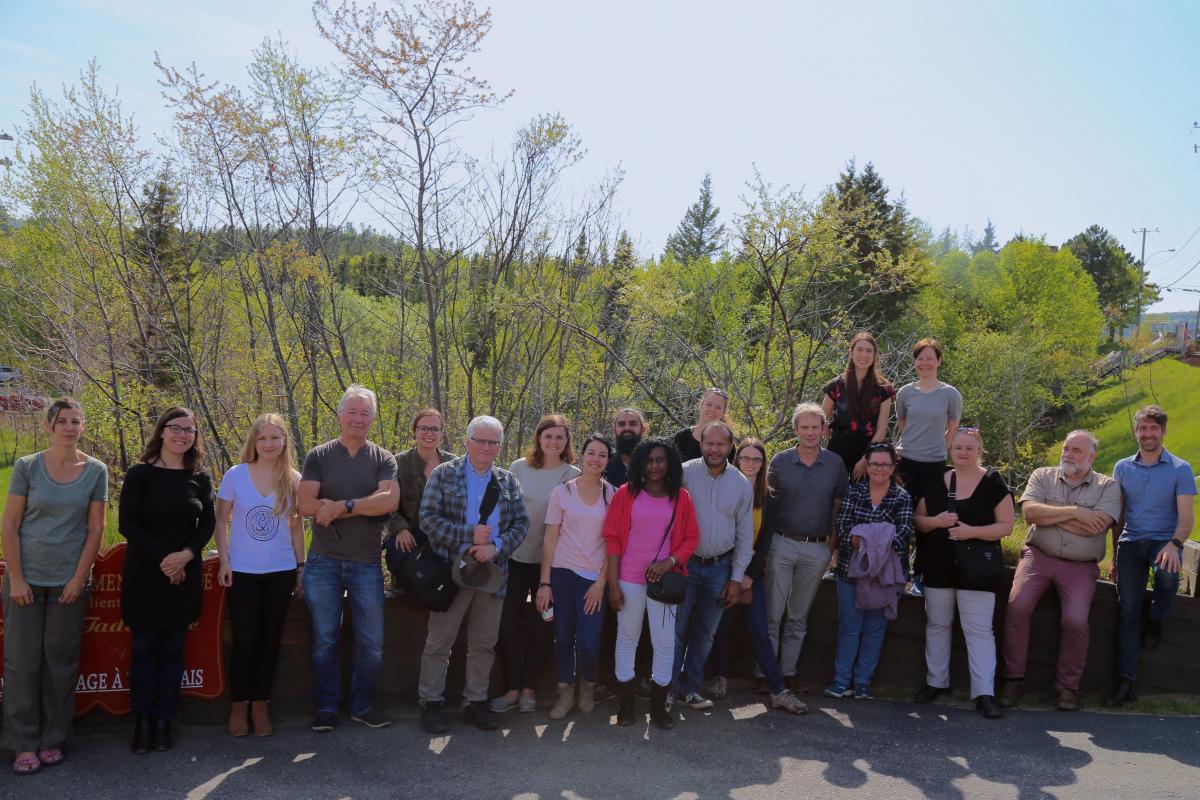 Zoé Boirin-Fargues: We hope to gain a better understanding of what has been observed in Phase 1 of the project and to see what could be the possible avenues for improvement of the participation of indigenous people, with respect to international trade and investment law. We would like to further develop the strategies that have been identified to ensure that the rights of indigenous peoples are included in this "sphere" of international law. Certain strategies, arguments have already been identified by indigenous representatives. There is also the idea, as suggested by the committee, behind this project, of being able to establish a resource base for indigenous communities, to make the results more visible. This could perhaps help them in negotiations, but above all, we wish to make the information more accessible. 
Erick Duchesne: In terms of including the values, positions, interests of Aboriginal peoples, we want to identify what worked well and make that as visible as possible. Subsequently, our objective will be to disseminate information and represent the point of view of the rights of indigenous peoples, whether in litigation or international treaties. Everything starts with a good information base. That's what surprised me. There is nothing that is collated on this. This is a priority of the United Nations. That's where we can make a good contribution, I think.  
Could you tell us more about transfer of knowledge activities for Aboriginal organizations/communities? 
Erick Duchesne: We will define them as we go along this year. We will see how we can disseminate information and make it more accessible. We are still in the midst of reflection and we will have to determine the format that will be best adapted and most useful to indigenous l communities. Ideally, this can be done in the second phase of the project. We have the information and we're going to write. We're going to be able to produce work, or at least a brochure in order to find easily the information. Ideally, it would have to be a third phase when we could create a graphic map, with the different treaties and the information collected. But this is a slightly more ambitious, but tractable, project. 
Zoé Boirin-Fargues: There's a lot of work to be done, but there are still breakthroughs. Our goal would also be to be able to document this. How can you participate in an arbitration procedure depending on the country you are in? The treaty that has been signed? etc.