From 25 to 27 April, the international conference Mining the Connections was held at the Château-Laurier Hotel in Quebec City.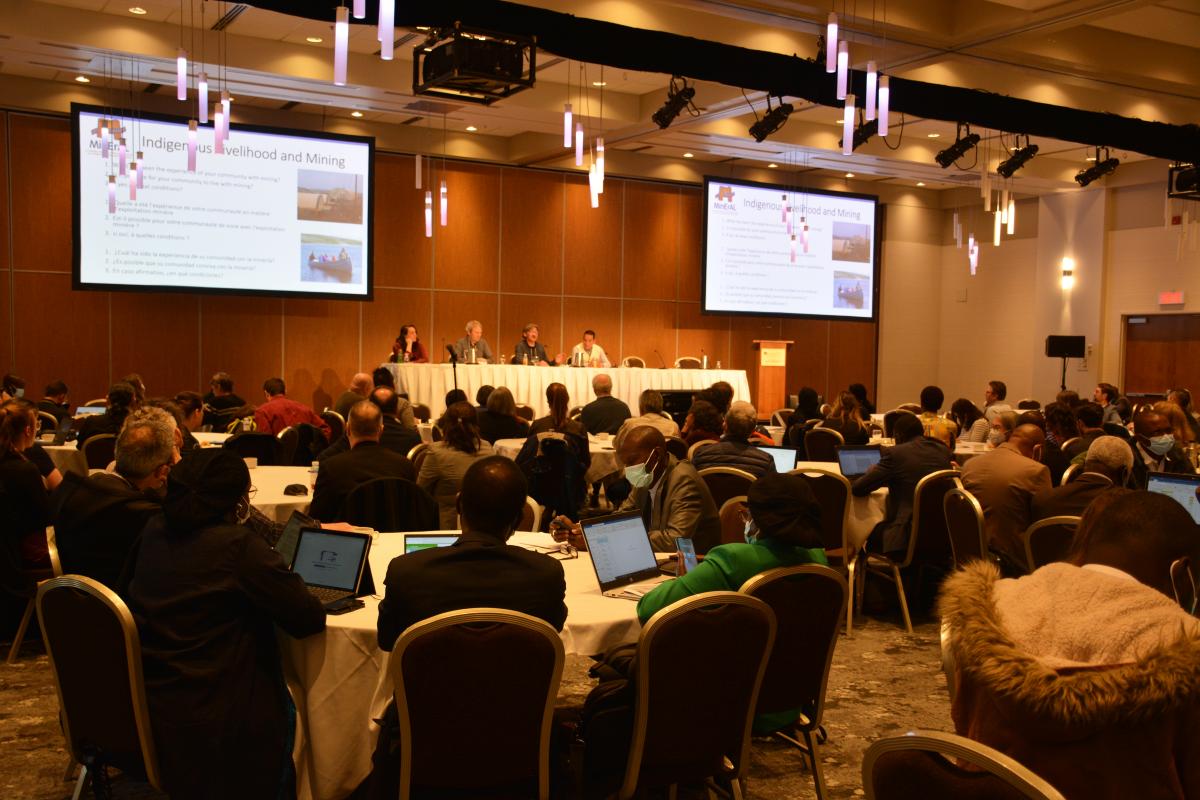 The event, in a hybrid format, brought together nearly 300 participants from 33 countries.
A partnership between the MinErAL and AMR2D-AMEDEE research networks, the conference featured 124 papers in 25 sessions, 10 round tables and 2 workshops. Themes included social acceptability, law, mining governance, industrial relations, technology, sustainable development, impacts of mining on water and issues related to mine site rehabilitation.
During the plenary sessions, indigenous leaders from Canada, Guatemala and Scandinavia shared their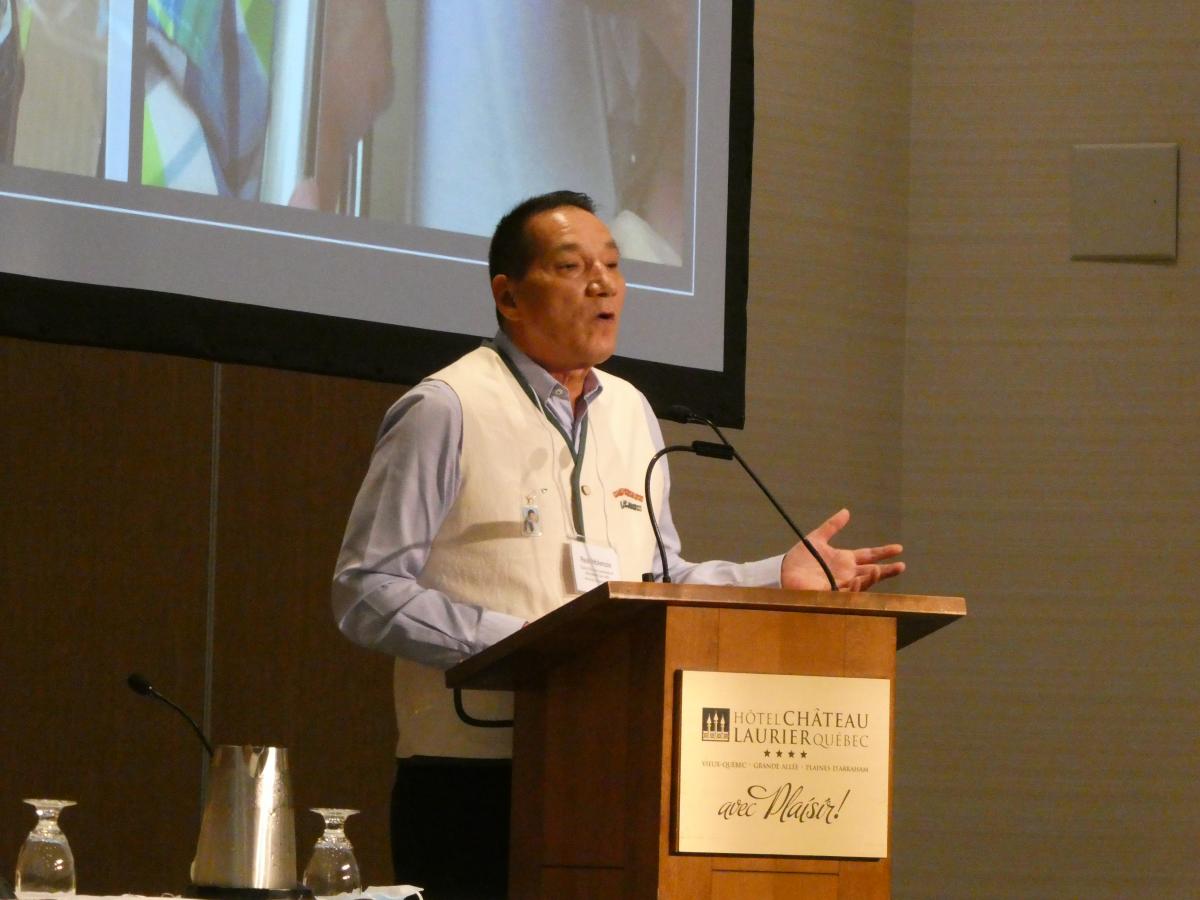 experiences with mining development. We had the opportunity to hear from Jenny Wik Karlsson, legal counsel for the Samidd Riikkasearvi Association in Sweden, Réal McKenzie, Chief of Matimekush Lac-John, Jerry Natanine, Executive Director of the community of Clyde River, activist Maudilia Lopez Cardona, Deputy Grand Chief of the Cree Nation of Eeyou Istchee, and Andy Moorhouse, Vice President of Economic Development for Makivik Corporation.The presentations were rich and diverse, and gave rise to many discussions.
The conference brought together actors from civil society (22.8%), the private sector (15.6%) and scientific institutions (61.6%). More than 42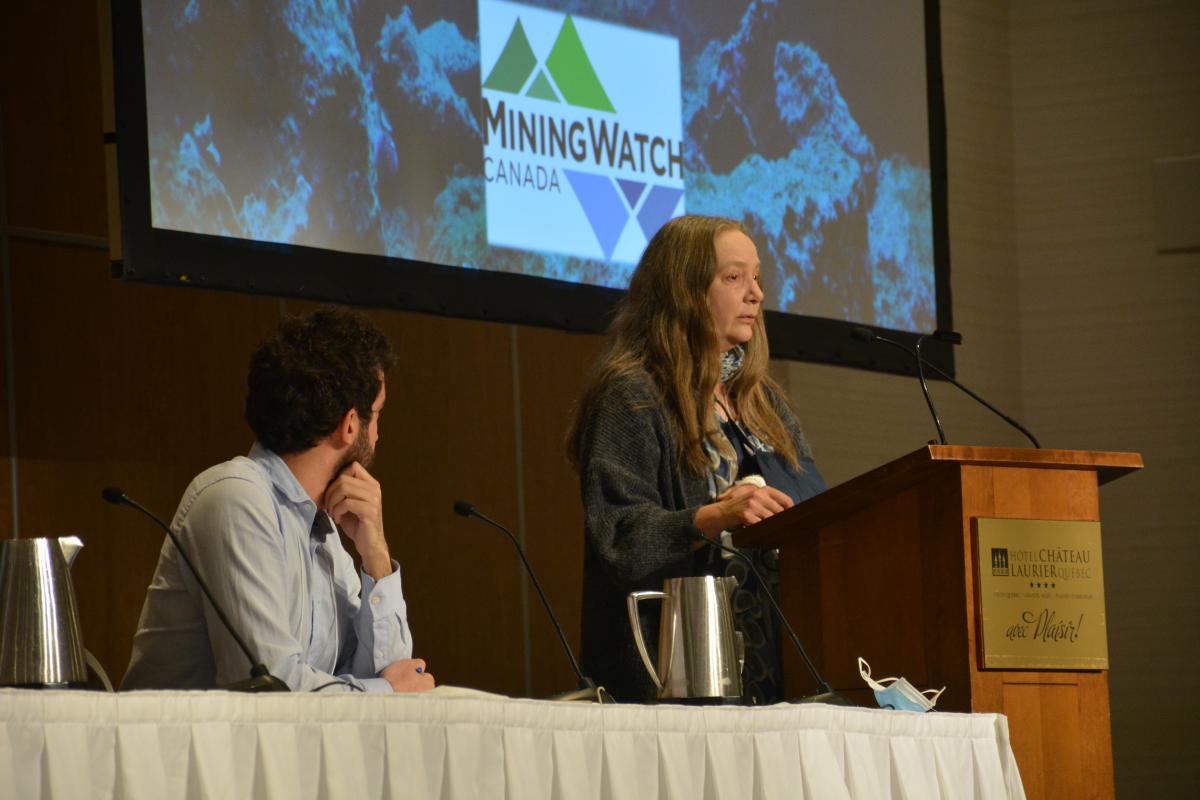 PhD students from West and Central Africa, Morocco, Canada and Europe were also able to participate in the conference.
Aboriginal participation was also strong, both in the plenary sessions and in the audience. Members of the Inuit, Innu, Algonquin, Cree and Naskapi nations attended the conference, as did several Aboriginal organizations, including Pekuakamiulnuatsh Takuhikan,
Innu Council of Nitassinan and Dedats'eetsaa: Tlicho Research and Training Institute.
The public sector was also well represented, notably in the session on environmental assessment processes in Canada, which brought together members of the Environmental Public Hearings Office, the Review Committee, the Canadian Impact Assessment Agency and the Kativik Environmental Quality Commission.
The conference was also attended by players from the mining industry, including Perseus Mining, Nouveau Monde Graphite, Rio Tinto,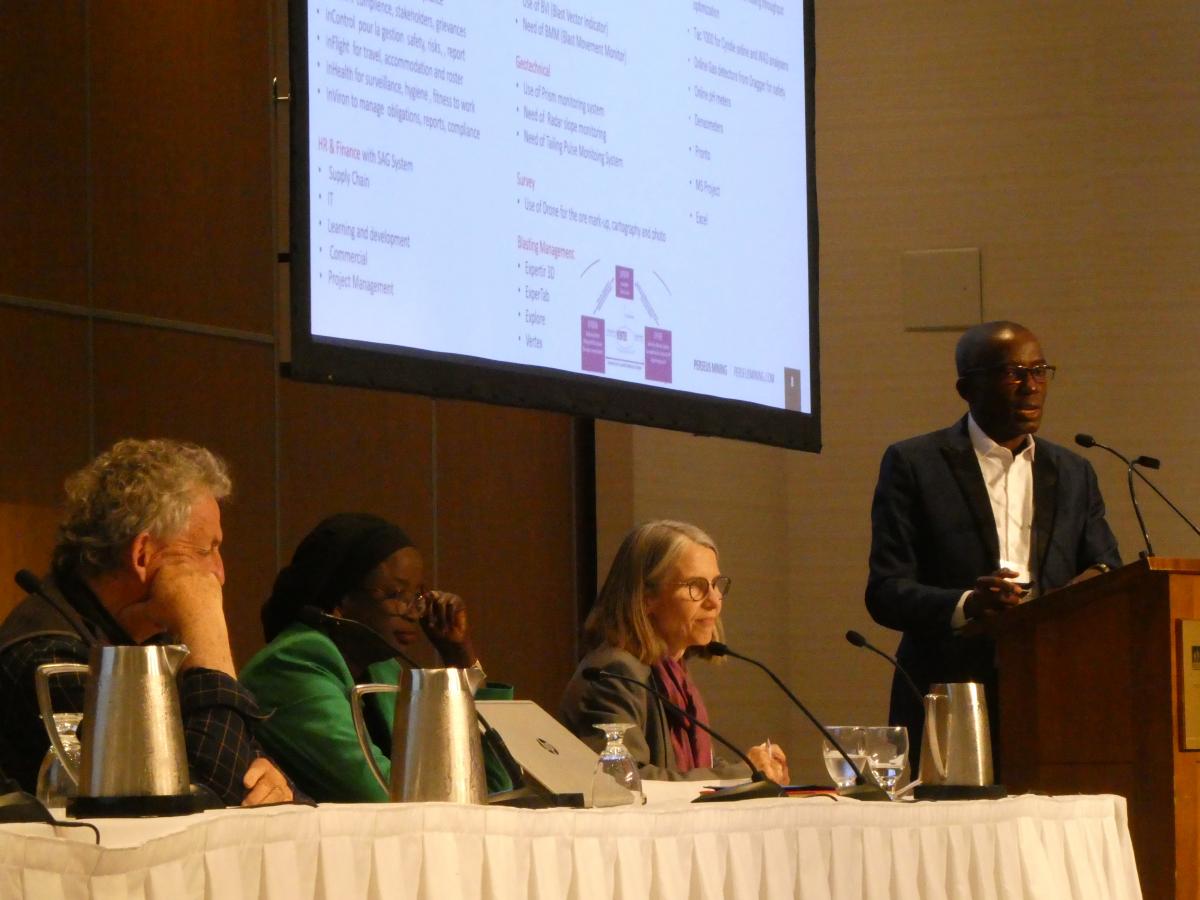 Canadian Royalties, Troilus Gold, Kinross Gold Corporation, Raglan Mine, Newmont Eleonore and Agnico Eagle. 
Non-governmental organisations, both local and international, were also well represented, including the Alliance for Responsible Mining, Mining Watch, Environmental Justice Atlas, Women in Mining of West Africa and the International Institute for Sustainable Development.
Finally, a number of research centres were represented, including the Austrian Polar Research Institute, the African Centre of  Excellence for Mining and the Mining Environment, the Institut de recherche pour le développement (IRD) and the Institut de recherche en mines et environnement.
The Mining the Connections conference built bridges between these different actors and addressed the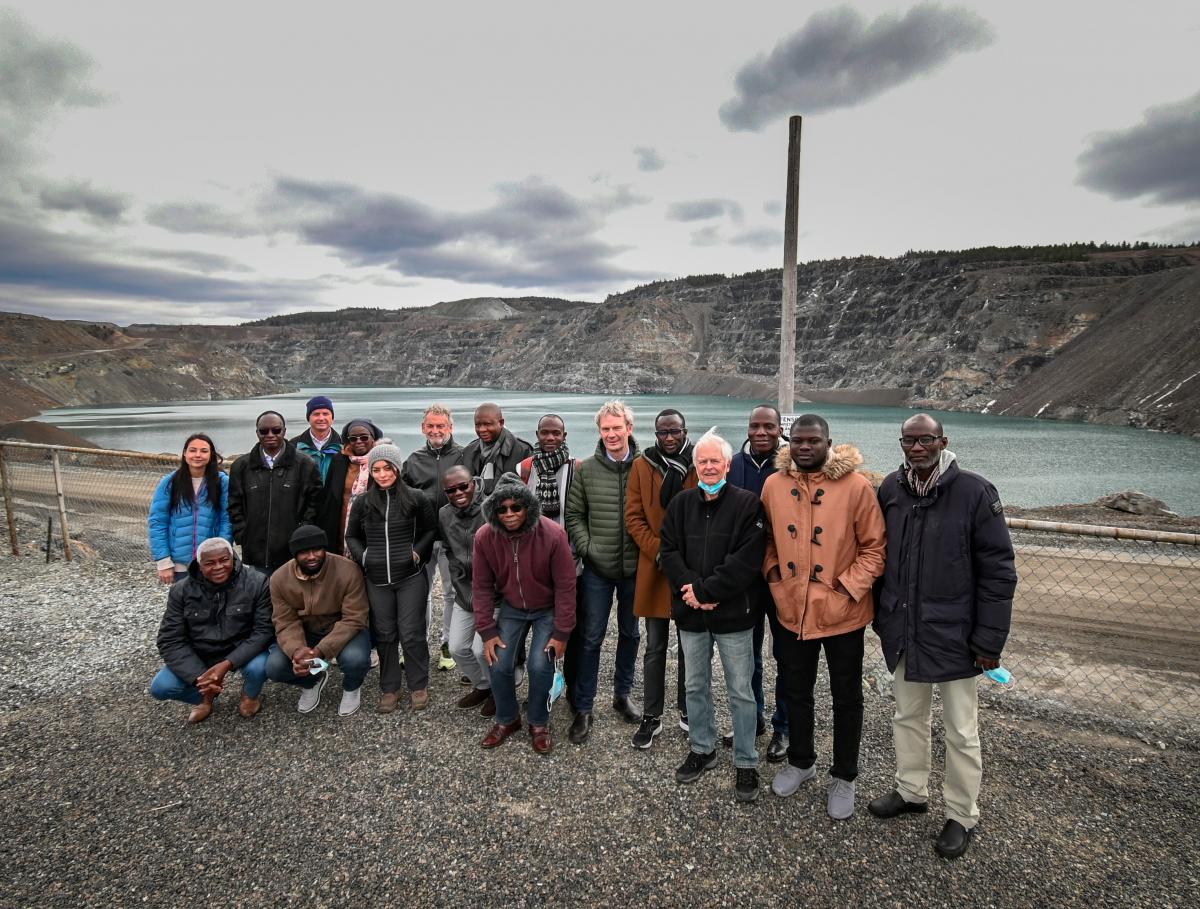 multiple facets of mining development in a multidisciplinary context.
After the conference, a tour of former mining sites in the Thetford Mines region allowed participants to continue their discussions on the issues surrounding mine reclamation. For more details, see the summary report of the event.
Thank you all for making this conference a great success!
Conference attendance statistics: